INNOVATIVE SOLUTIONS THAT PERFORM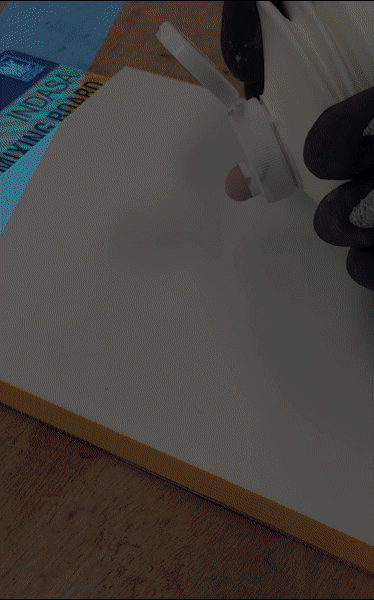 EVERCOAT products produce a quality collision repair, everytime, every where.

Green means GO!
OPTEX body filler and putty products helps the professional know when it is time to sand. Thanks to its colour change technology, when the material is properly catalyzed, it will change color from pink to green. This means that there are no more guesswork when preparing a surface, thus saving bodyshops both time and money

ECOResin
EVERCOAT exclusive technology that offers superior adhesion to a wide range of substrates and allows for an unparalleled fast and easy sanding

SEMA New Product Award
OPTEX body filler topped the competition on the Speciality Equipment Market Association (SEMA) show of 2019 and earned the new product award. This award is given in every edition of the trade fair to the most innovative automotive aftermarket products
The OPTEX Range
Discover the EVERCOAT products with colour changing technology
Lightweight Body Filler
A range of Multi substrate light weight fillers that incorporates ECOresin and colour change technology for all repair sizes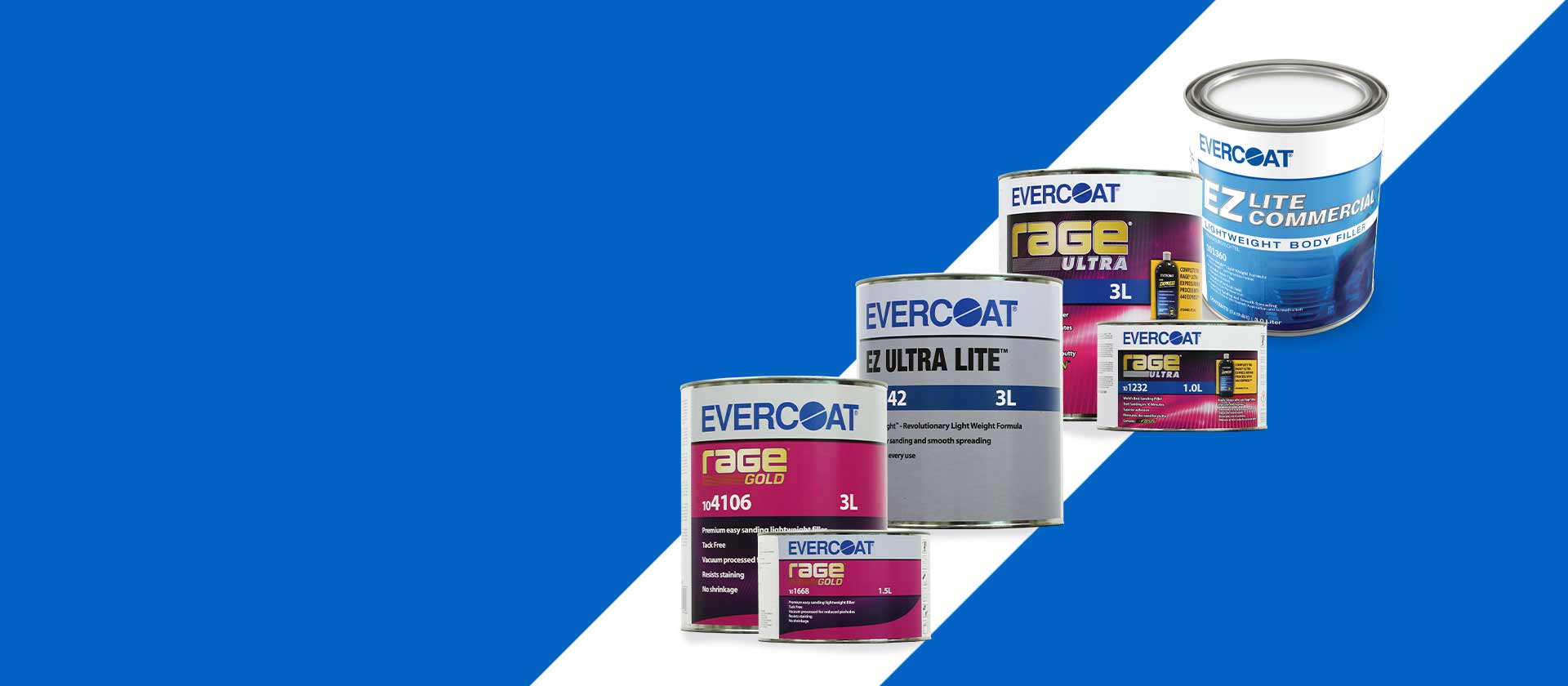 Stopper and Glazes
A flowable range of multi substrate stoppers and Glazes that incorporates Eco resin and colour change technology for the perfect finish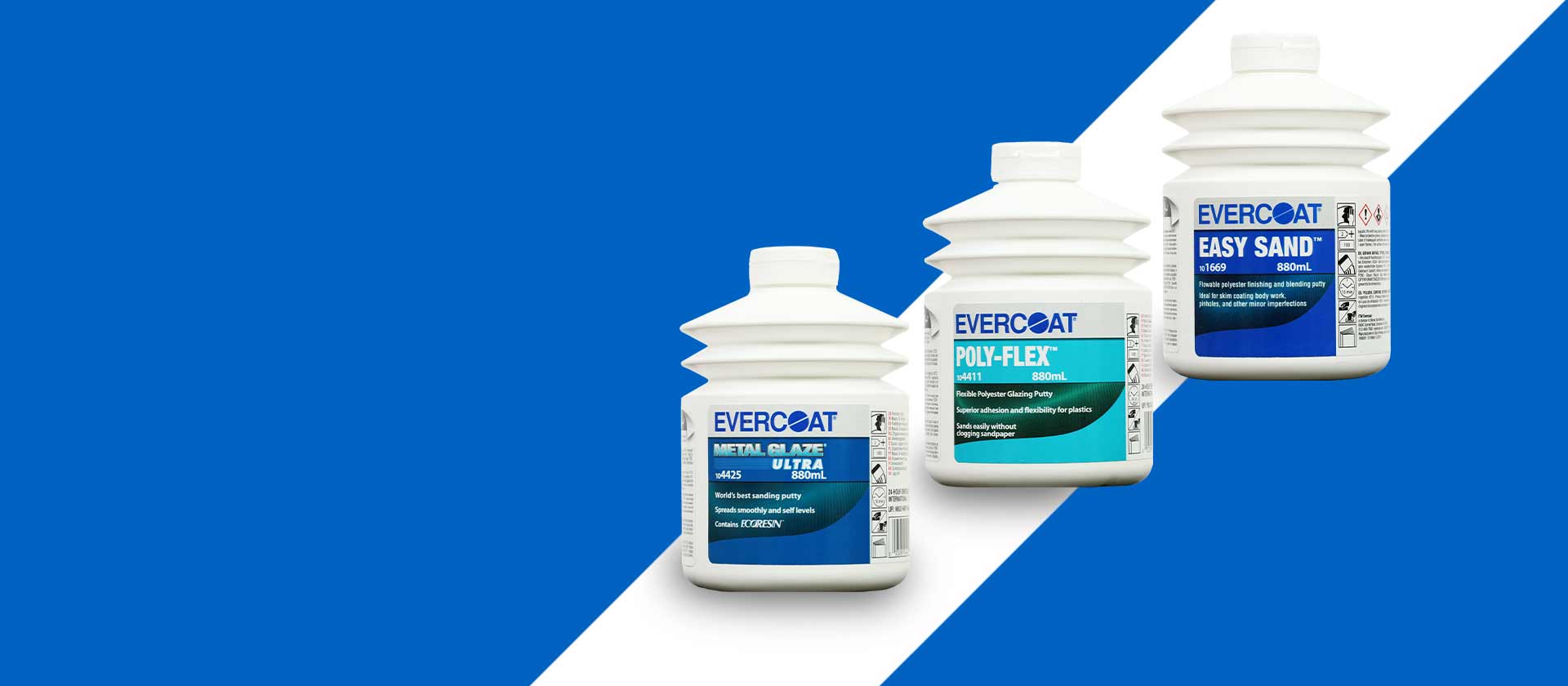 Fiber Bodyfiller
A multi substrate range of short and long strand fiber fillers specifically designed to fill and bridge repairs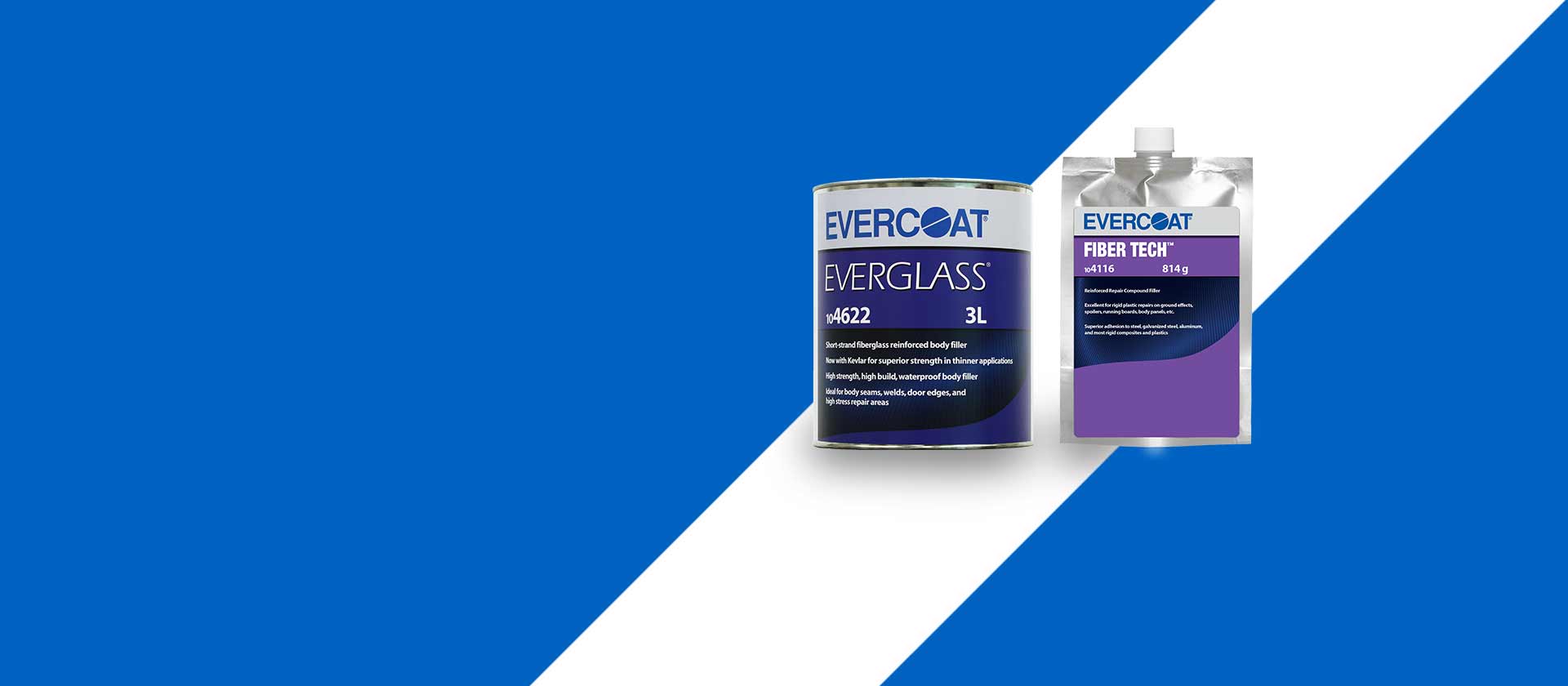 Primer Surfacer
Polyester Primer Surfacer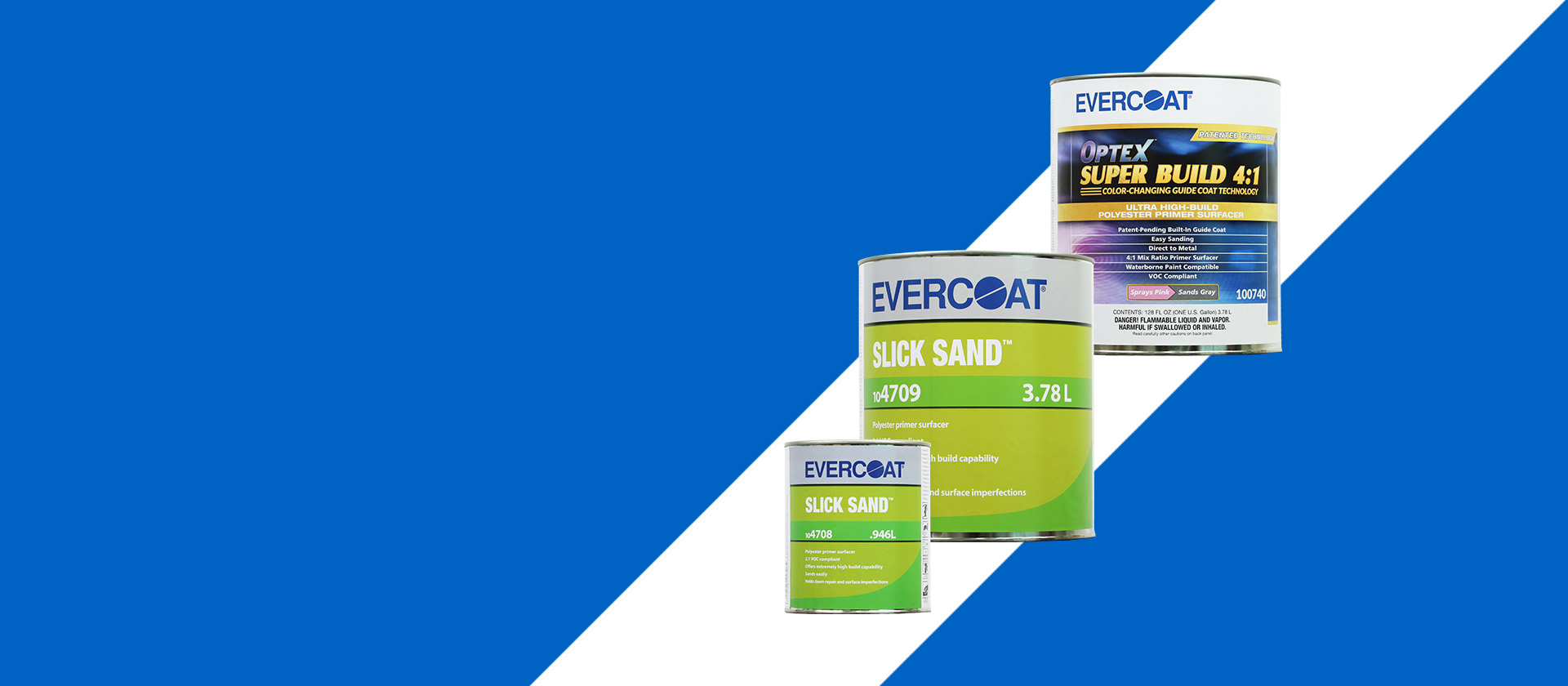 Specialized Products
A range of products that support the process and application of the Evercoat fillers, stoppers and glazes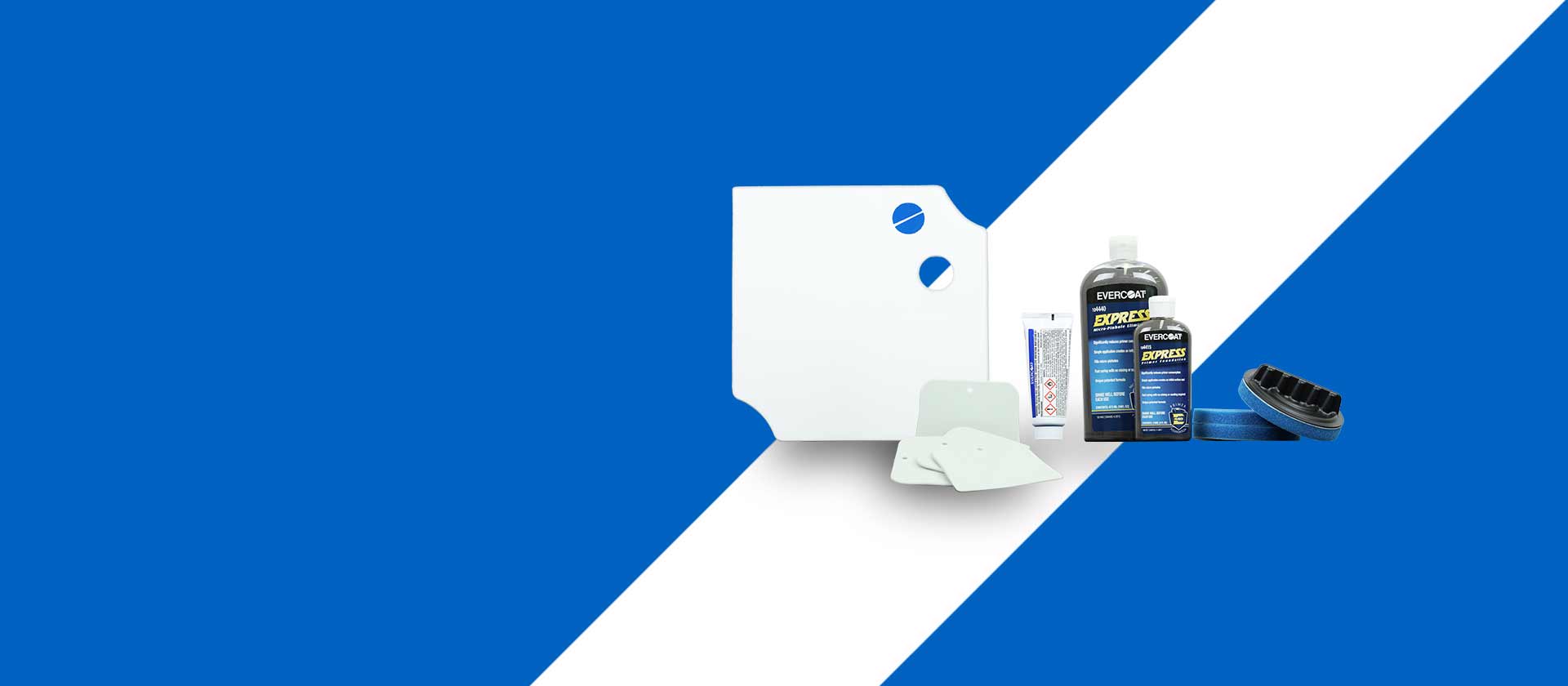 INDASA and EVERCOAT
Together, we represent a stronger product and process preposition to the Automotive market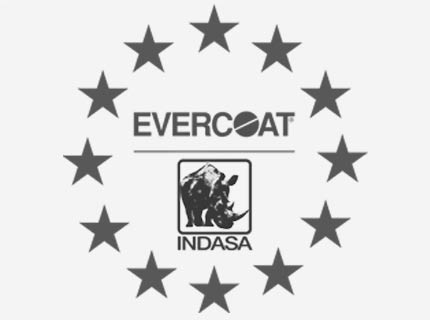 Two Global Brands. A Powerful Alliance
With the scope to maximize costumer value, INDASA and EVERCOAT have established a partnership to supply performance fillers, stoppers and glazes within the European market, thus aligning INDASA's manufacturing expertise in high performance abrasive technology with EVERCOAT's innovative repair materials.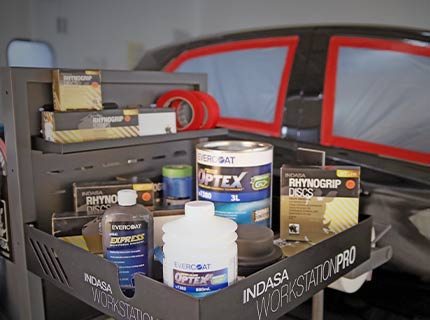 The Perfect Match
INDASA and EVERCOAT - A match made for the bodyshop professionals. This co-operation of high performance abrasive technology and unique innovative repair materials provides best in class surface preparation.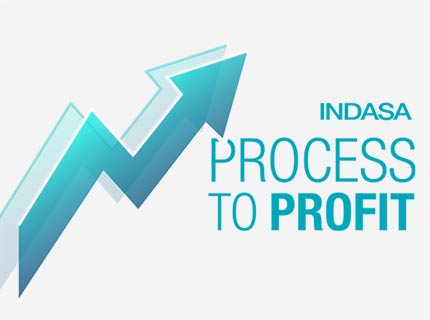 Less Time + Less Products = More Profit
The best equation you will ever make. Alongside INDASA's high performance abrasive systems, innovative refinish solutions, training and technical expertise, this partnership adds a new layer of profitability by embedding the prime characteristics of our EVERCOAT range.