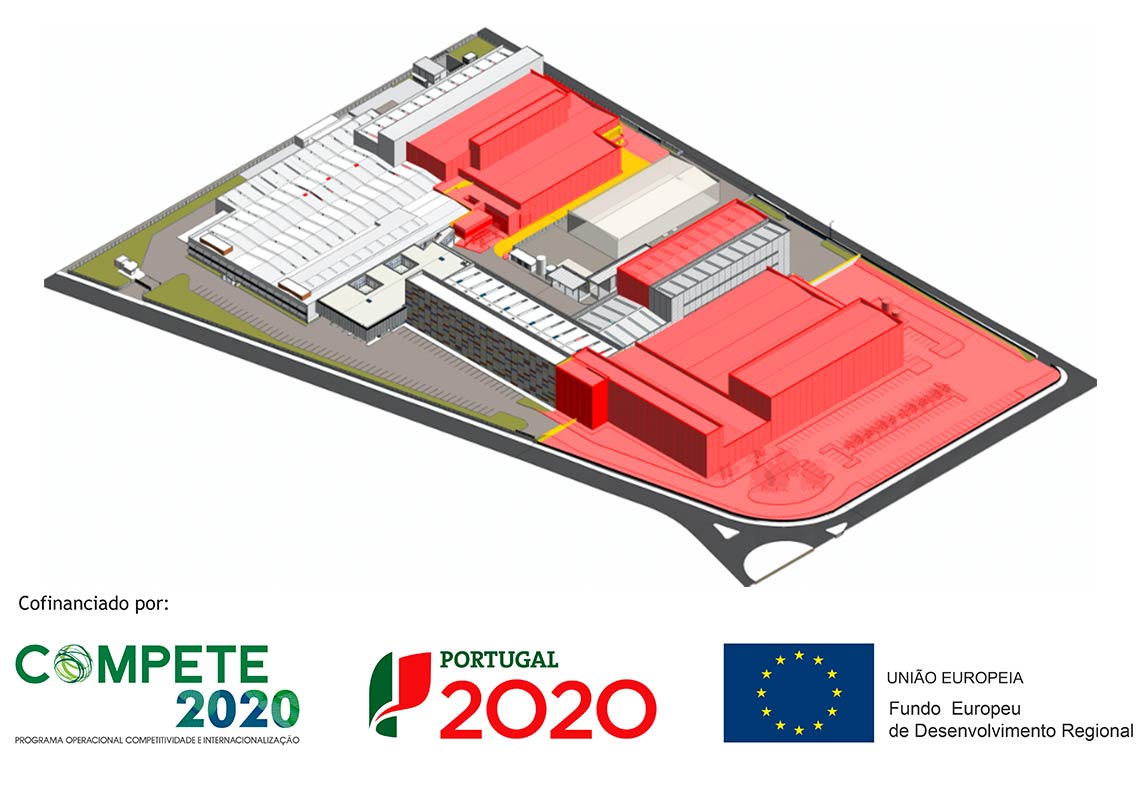 IINDASA is currently in the operational phase of its 2019-2021 investment project.
Under the 3 vectors of improved technology, more efficiency and more capacity, this ongoing development is valued in 23 million Euros and comprises the following upgrades to our manufacturing capacity:
· Enlarge covered area from 22.500 to 33.000 square meters;
· Increase production capacity from 16.500.000 to 28.000.000 meters;
· Installation of an innovative jumbo rolls' third production line and the all the equipment and auxiliary technologies;
· Construction of a new automated jumbo rolls warehouse;
· Duplication of picking and expedition areas;
· Investment in new digital infrastructures;
· Installation of renewable energy production systems to reduce the environmental footprint.
This investment project is supported by Portugal 2020, under the Operational Programme Competitiveness and Internationalization (COMPETE 2020), in the amount of 2.171.881,08 from the European Regional Development Fund.
Please feel free to read the project sheet available at the end of this page.