Superior Polishing Performance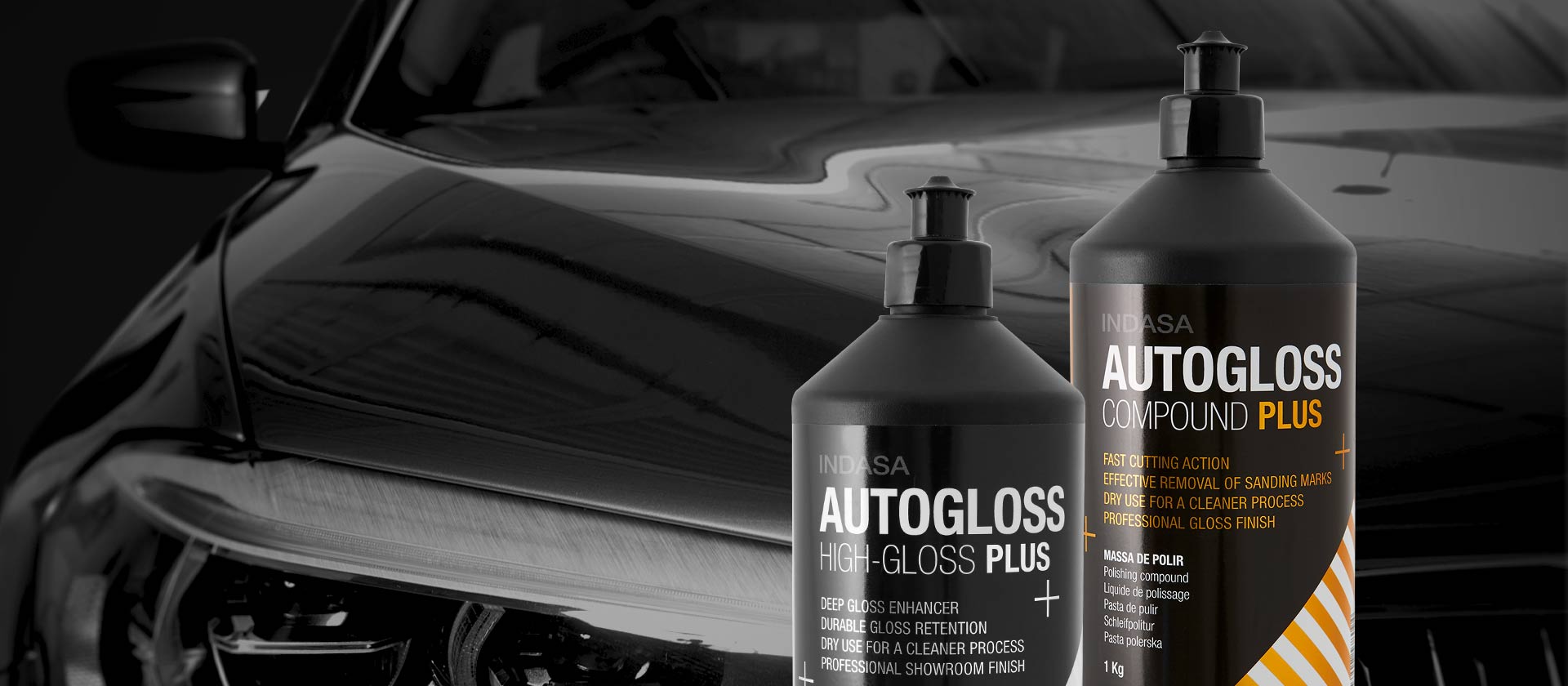 Welcome to our Autogloss range
Achieve the professional flawless finish with the high-performance polishing technology from INDASA.
Discover the fully integrated polishing system that will guide you from the early steps of paint rectification to that sparkly finish that only the enhanced shine can provide.
From compounds to mops and complementary products, in this page you will be able to explore the value INDASA brings to all polishing processes.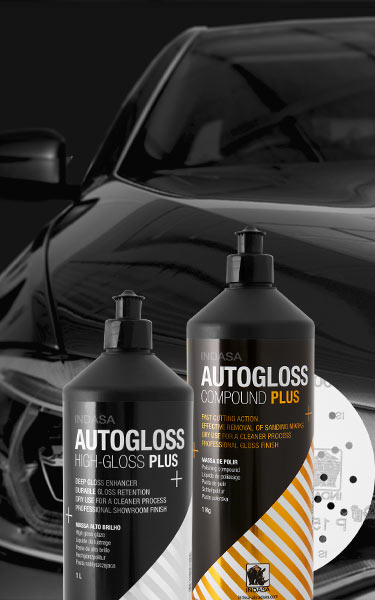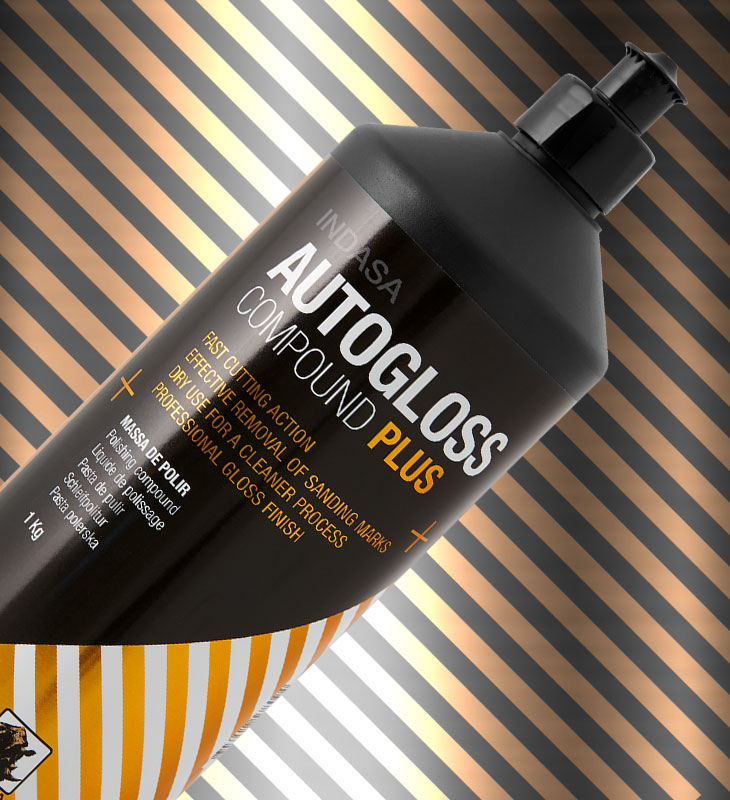 The single stage compound you need
Fast acting liquid abrasive polishing compound for the most effective and permanent removal of P1500 sanding marks. This formula combines a rapid cutting compound with a high polishing performance for a swirl free finish.
The Autogloss Compound Plus is the only product required to bring the surface to a high gloss, flawless shine.
Compliant with all paint refinish systems, our Autogloss Compound Plus allows you to achieve that premium gloss finish in a quicker and cleaner way.
The Autogloss Compound Plus has a shelf life of 24 months and is available in 250g and 1kg bottles.
AUTOGLOSS HIGH-GLOSS PLUS
The ultimate gloss enhancer
The Autogloss High-Gloss Plus gives you the superior gloss enhancement on fresh or cured paintwork.
Achieve the professional showroom finish with its unique colour restoration features.
The high-purity aluminium oxide is a key element of this finishing compound, since it will help eliminate light scratches, swirl marks and holograms in the top coat.
With a unique formulation and an advanced polish technology, our Autogloss High-Gloss Plus helps you to avoid dusting or splatter.
The Autogloss High-Gloss Plus has a shelf life of 24 months and is available in 250g and 1kg bottles.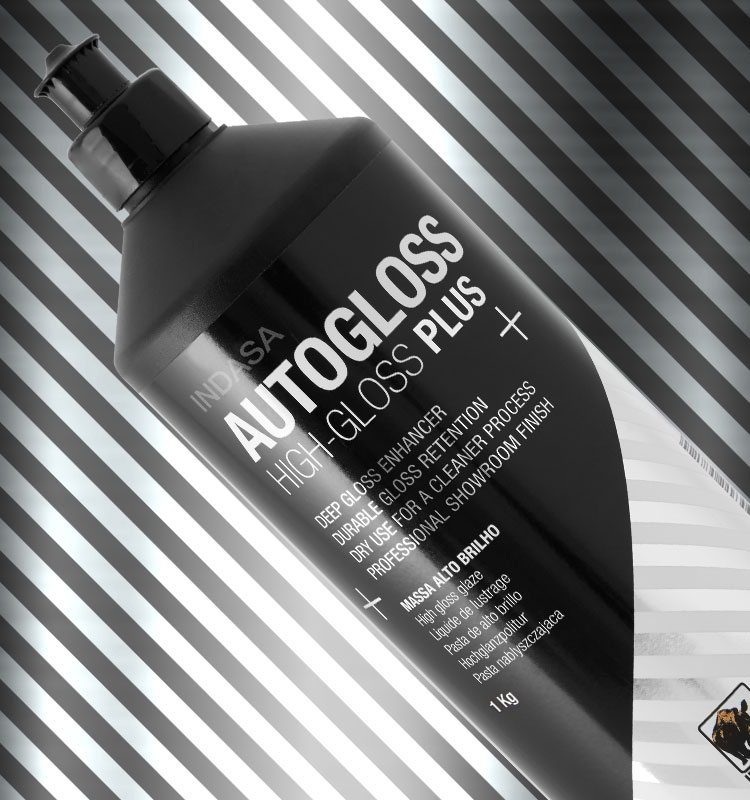 Unique Formulation
Experience the value of exclusivity, by applying this winning formula to your polishing process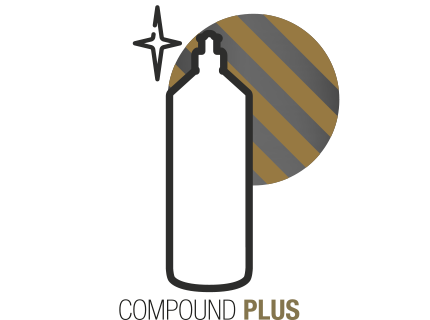 Single stage process
Superior system efficiency to achieve gloss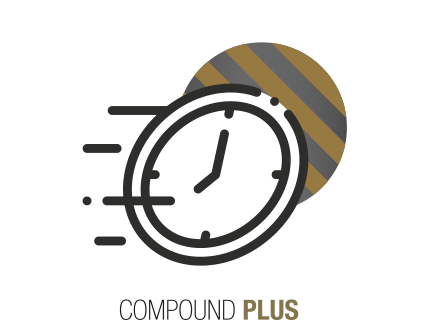 Fast cutting abrasive power
Permanent removal of P1500 scratch marks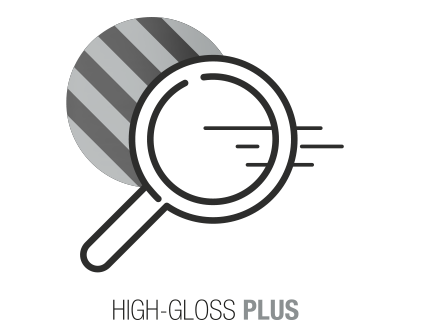 Fine cut action
Removal of fine sanding scratches and refreshing aged paintwork
Our Autogloss range was developed to meet the needs of our demanding user. Discover the value they can add to your polishing process

Reduces heat build-up
Less swirls and holograms

VOC Free
Environmentally and user friendly and compliant

No fillers
No shrink back

VOC Compliant
Environmentally friendly and compliant
Paint rectification and Pre-Polishing
Remove any imperfections in the surface by machine sanding the panel with Rhynogrip Film Line disc P1500 and an interface pad.
Produce a smooth even finish with a matt sheen. Clean area.
As a complementary stage in the process, Rhynocell can be used to smoothen the P1500 scratch and make polishing easier.
Rhynogrip Film Line P1500 Disc
Rhynocell MF3000 Disc
Polishing Backing Pad
Interface Pad
INDASA E-Series or A-Series Sander
01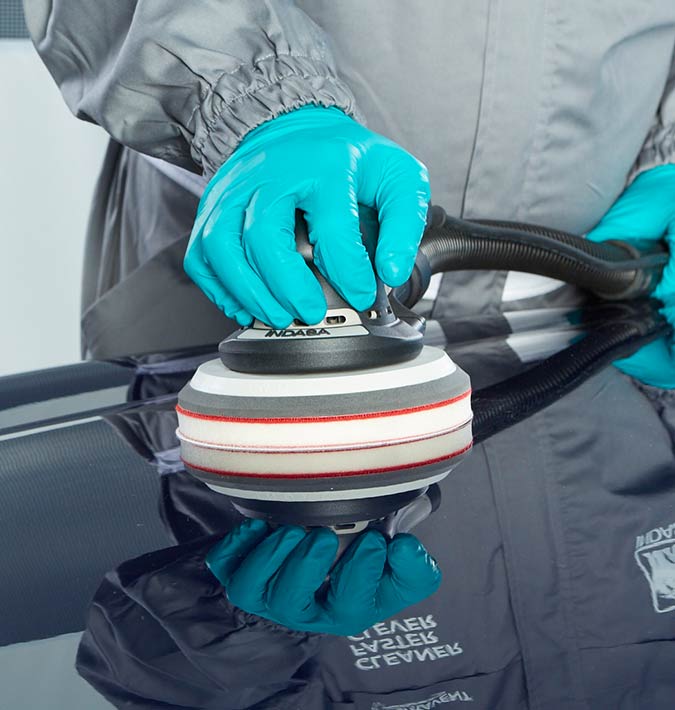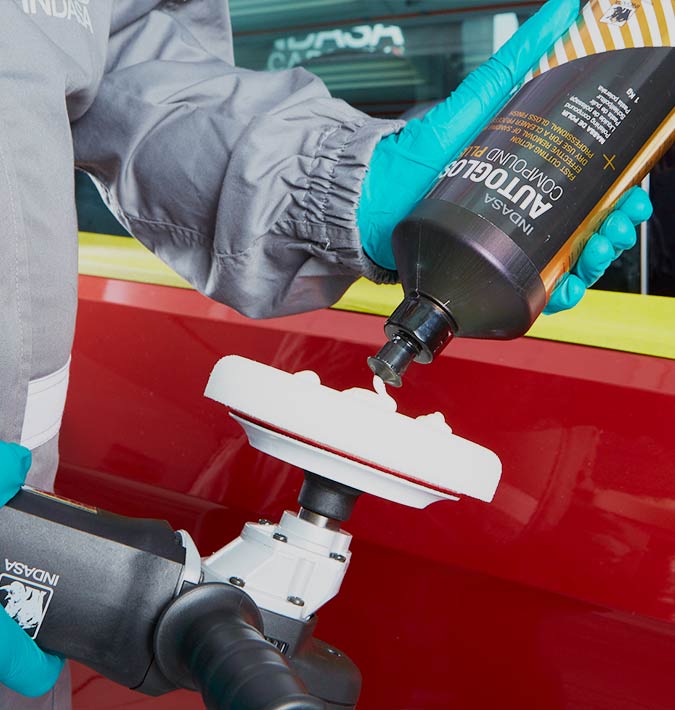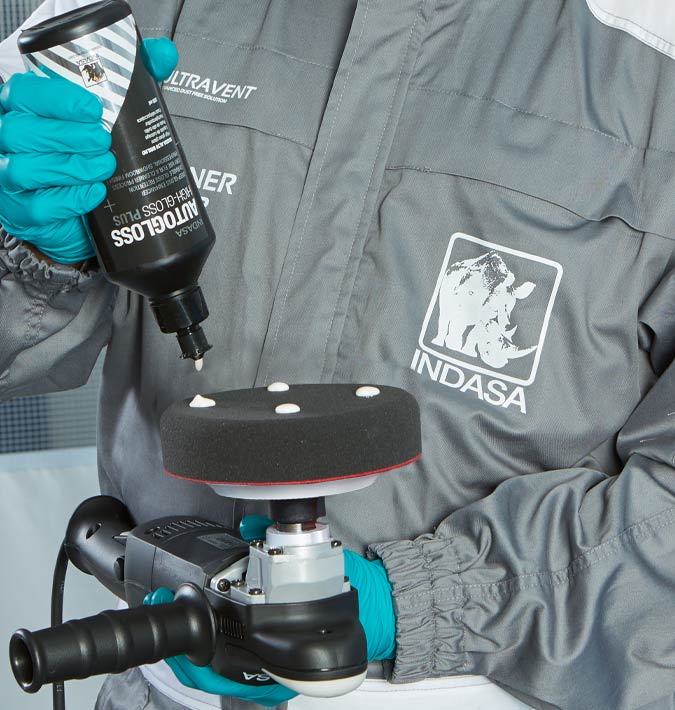 Process to Profit
Being the polishing a key part of any repair process, it's safe to say that it is a segment in which organisations seek to improve profitability. In order to help our business operator, INDASA provides on a daily basis:
High performance abrasive systems, innovative refinish solutions, training and technical expertise to maximise workforce competence, business operational KPIs, commercial advantage, consistency through a structured repair and refinish process and a structured programme for bodyshop profitability.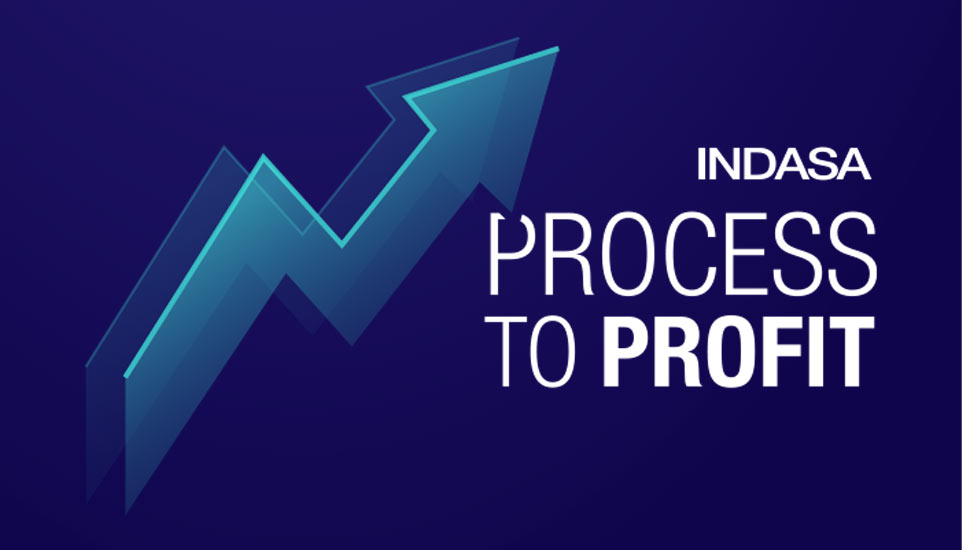 Selected abrasives
The products on our Autogloss range achieve a superior performance when paired with the following abrasives:
Complementary products
Browse through our range of complementary products that will add value to your polishing process