The latest evolution in sanding technology
Our new high tech performance line was innovatively designed to meet the most demanding users. Its new manufacturing process comprises both a special abrasive grain and a special lubricant layer, tailored to improve the effectiveness of each sanding process

Want to know what makes the HT Line so special? Here you can see the fundamentals of excellent performance

High Flexibility
Adaptable to curves & contoured surfaces

High initial cutting action
Rapid stock removal

Uniformity of scratch pattern
Optimum substrate preparation

High strength resin bond
Minimal grit shedding
one line = endless possibilities
Our HT Line is not market specific, as it was created to bring productivity and performance to a wide range of markets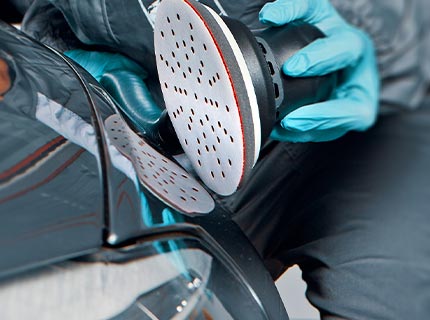 Improve your profitability
Suitable for Automotive Refinishing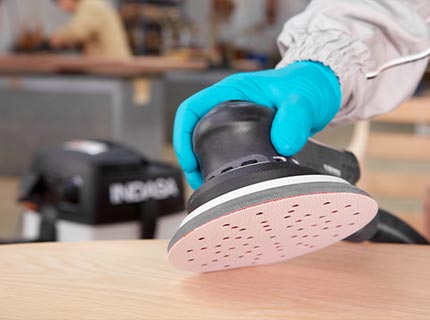 Master your craft
Suitable for Wood and Furniture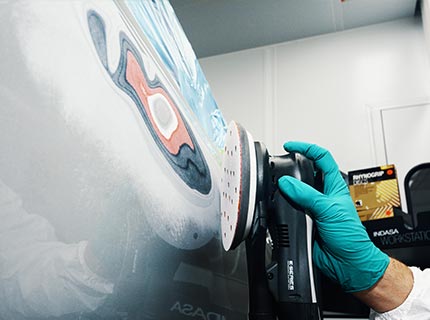 Shape your way through
Suitable for Composites Industries
The numbers don't lie
Our HT Line was submitted through a comprehensive comparative analysis programme.
See the results for yourself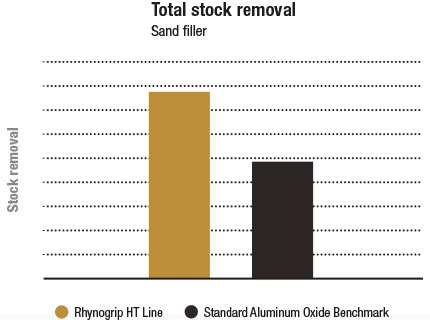 High Performance
Total stock removal with P80, on filler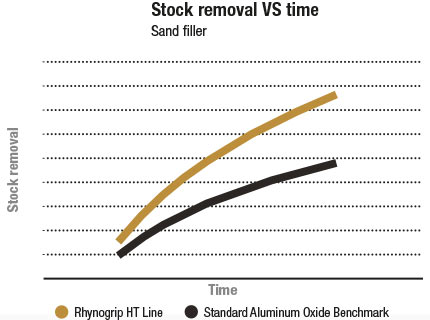 Better Lifetime
Stock removal vs time with P80, on filler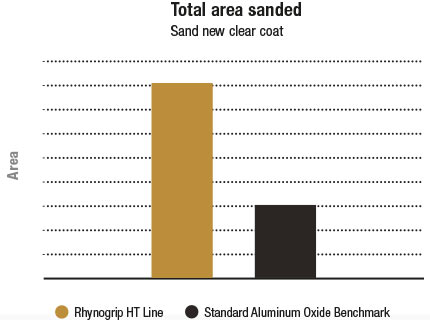 Better Efficiency
Total area sanded with P1500 on new clear coat
Increase the performance of your work by pairing HT Line with our advanced dust free solution
The extraction capacity of our ULTRAVENT system virtually eliminates abrasive clogging, prolongs performance and provides a clean and healthy working environment.
Our Rhynogrip HT Line discs are available with ULTRAVENT hole configuration.
Introducing our Rhynogrip Backing Pad ULTRAVENT Low Profile
Featuring our unique's ULTRAVENT extraction performance, this backing pad promotes an improved operator comfort thanks to its low-profile polyurethane layer and was specially designed for our ULTRAVENT HT Line, Plus Line and Film Line
Take the chance to improve both performance and comfort, thanks to its core characteristics:
• Low Profile > Optimised for operator comfort
• Polyurethane foam and composite carbon fibre structure > The bonded structure provides excellent wear resistance and durability
• J-Hook Grip > For optimized disc fastening
• PVC Label > Greater resistance to machine friction